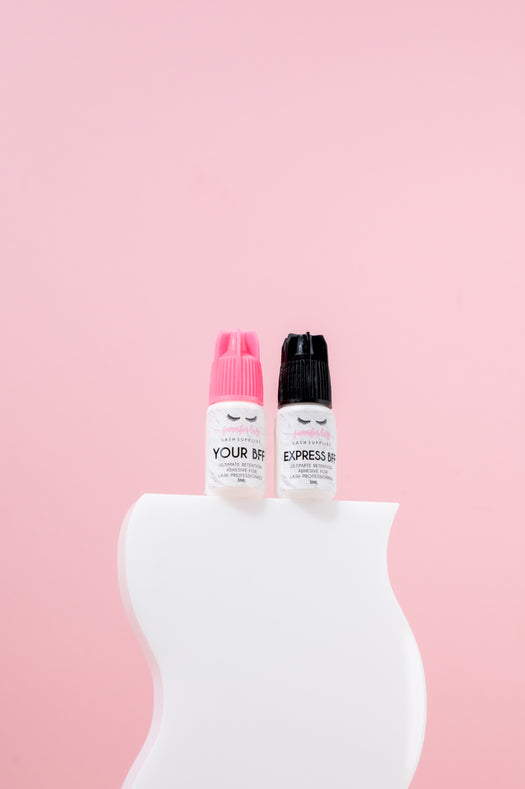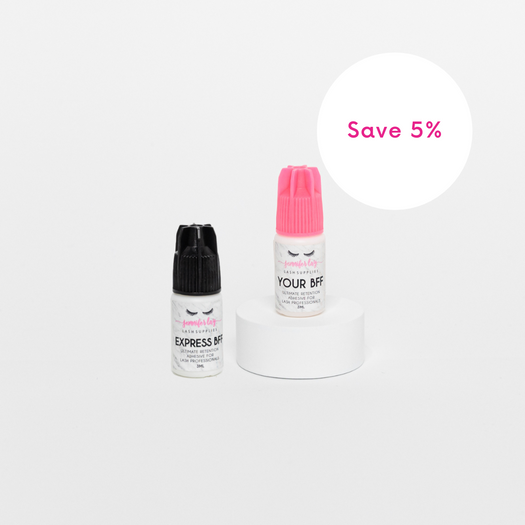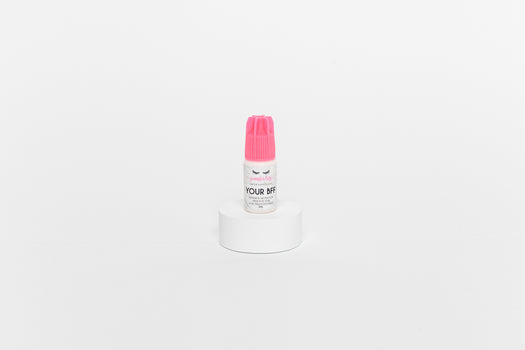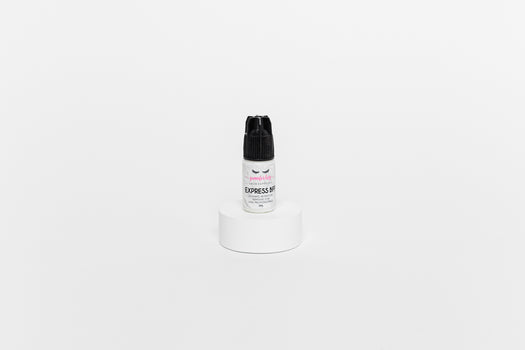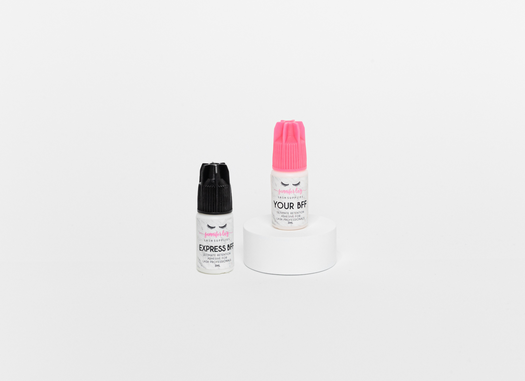 $57.07
Regular price
$60.42
off
Description
A combo of our best selling 3ml glues - Your BFF + Express BFF
Try them both!
Our secret to amazing retention is here..
YOUR BFF and EXPRESS BFF ultimate retention adhesive!
Shake for one minute at the start of each day.
Shake for 30 seconds before each new drop.
Ideal temp is between 18-24 degrees.
Ideal humidity for

 

Your BFF is 40% - 70% (1-2 sec) for humidity lower than 50% dry time could be 2-3 seconds, we recommend using a 'Glue Accelerator' to speed up drying time.
Ideal humidity for

 

Express BFF is 50-60% (0.5-1 sec dry time)
The higher the temp & humidity the quicker the drying time.
Store up right in a glue storage container, leave in a cool dark place away from any heat sources.
Recommended to write the date you opened your adhesive on the bottom of the bottle.
Discard any unused glue four weeks after opening.
Benefits:
Tested on lash babes, not animals.
Free from Hydroquinone (skin-lightening agent).
Low fumes.
Latex free.
Your BFF and Clearly Your BFF do not contain Polymethyl Methacrylate (PMMA) - synthetic resin which can cause respiratory problems.
Made in Korea.
During summer:
We do not ship adhesives over the weekend.
All adhesives ordered from Thursday afternoon to Sunday, will be posted the following business day.
We do not carry any responsibility for compromised glues due to hot weather or incorrect storage.
Download SDS here. Need more information on our adhesives? Click here.
Soul Mates 3ml
$57.07
Regular price
$60.42
Love!!!
I've been using the BFF collection for the last 6 months and can honestly say I've had great retention! I've tried other brands and always come back to these ones!
Thanks for your review Thi! We are so happy to hear you love our BFF Adhesive Range and that you keep coming back xx