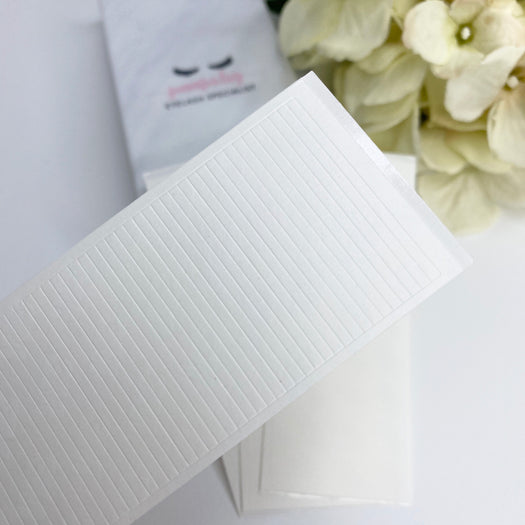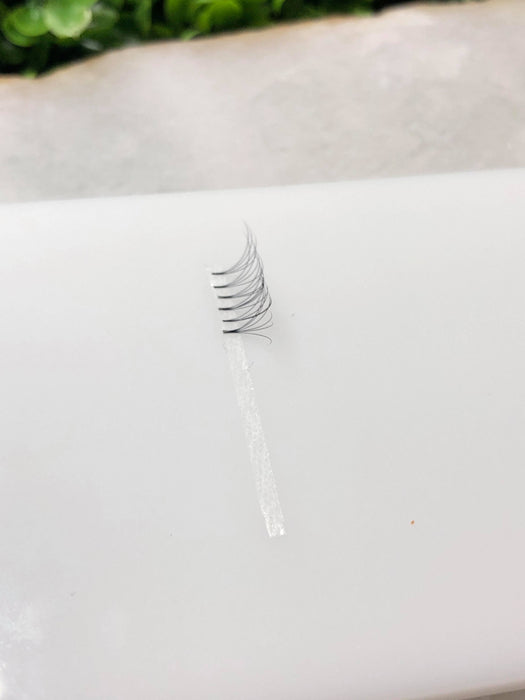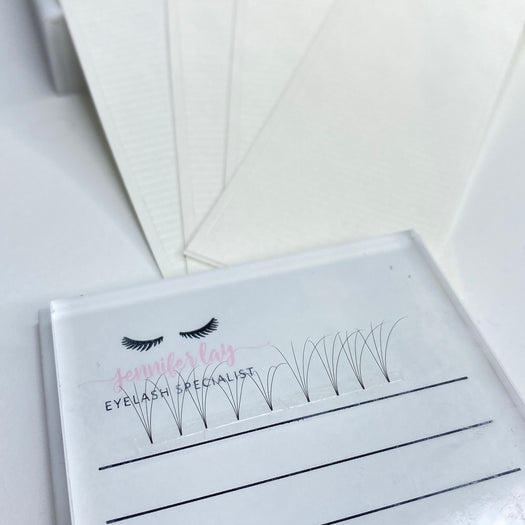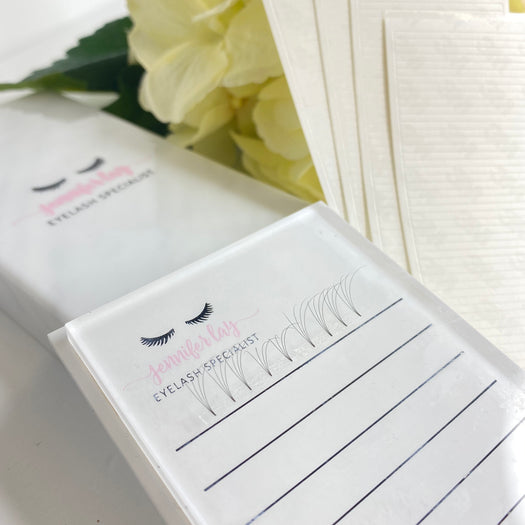 Description
Place our Double Sided Tape on a lash tile or empty lash tray.
If you like to make hand make fans prior to your clients arriving, our Double Sided Tape can be used to store your fans with no glue needed.
However, if you prefer to make your fans pop and make them along as you go cut one strip into desired size and place it on your lash tile.
5 sheets per pack.

1 sheet contains 50 lines.
Handy!!
I love this tape I use it to lay out my loose premades fans by taking every 4th piece off and sticking them right onto the sheet I love them!