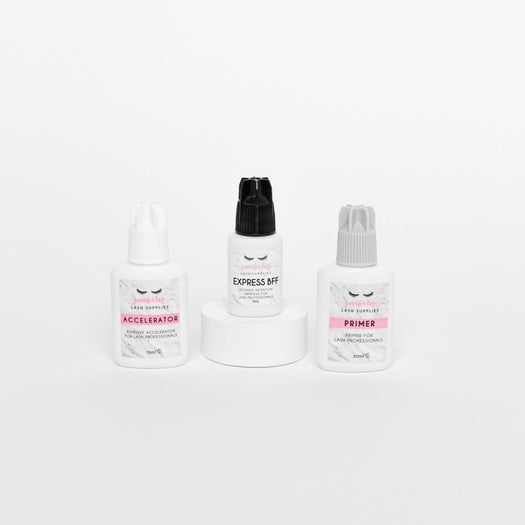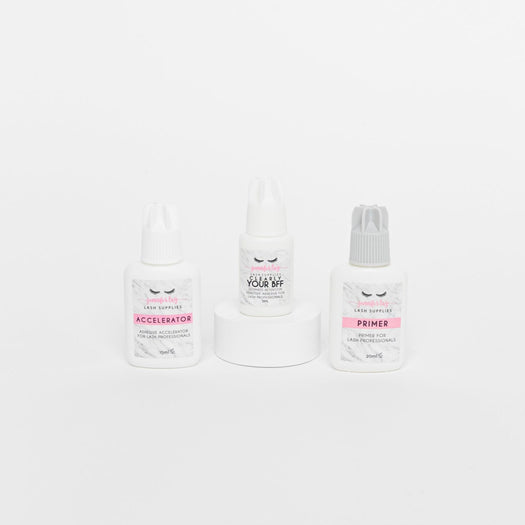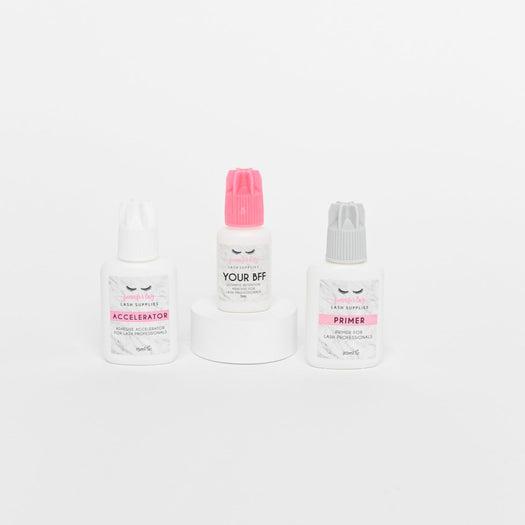 $94.16
Regular price
$110.77
off
Description
Save 15% off with our Adhesive + Primer + Accelerator Combo! Pick your adhesive - Your BFF, Clearly Your BFF or Express BFF
Our best selling glue, Your BFF (1-2 sec) 5ml is the ultimate retention adhesive for lash professionals. Clearly Your BFF (1-2 sec) 10ml is the same formula as Your BFF, however without carbon black for sensitive clients. Both super easy to use and with low fumes, you will understand why thousands of lash artists have made the swap!
If you're wanting a fast drying lash adhesive, Express BFF (0.5-1 sec) 5ml is the top pick for thousands of advanced lash professionals. 
All of our adhesives are formulated in Korea without Hydroquinone (skin-lightening agent), latex and Polymethyl Methacrylate (PMMA) - synthetic resin which can cause respiratory problems. All of our adhesives are tested on lash lovers, not furry friends.
Need more information on our adhesives? Click here.
Our Primer is great for clients with oily lashes and helps to remove oil, dust and sterilise the natural lashes before lash extension application.
Our glue Accelerator will help speed up your adhesive and improve adhesive strength!
During summer:
We do not ship adhesives over the weekend.
All adhesives ordered from Thursday afternoon to Sunday, will be posted the following business day.
We do not carry any responsibility for compromised glues due to hot weather or incorrect storage.
Ride or Die
$94.16
Regular price
$110.77