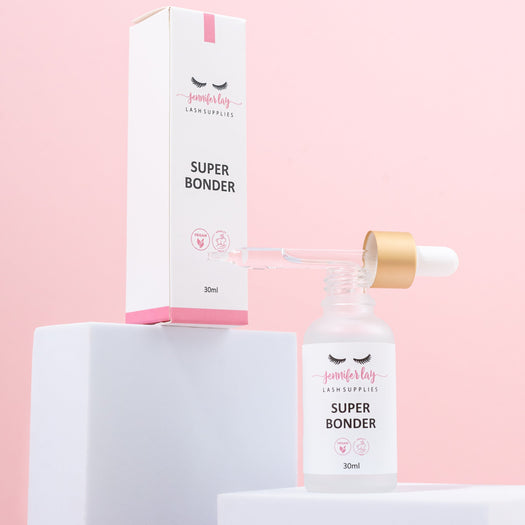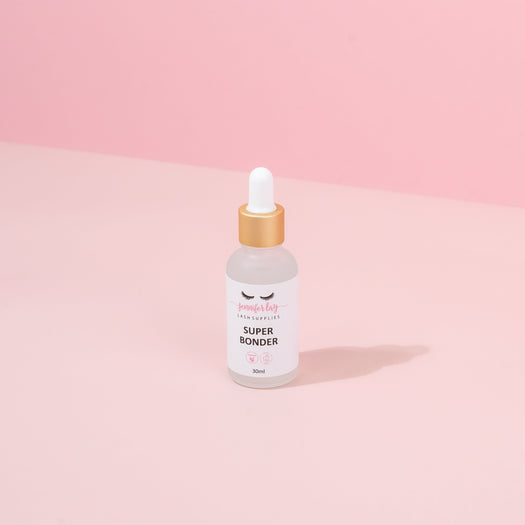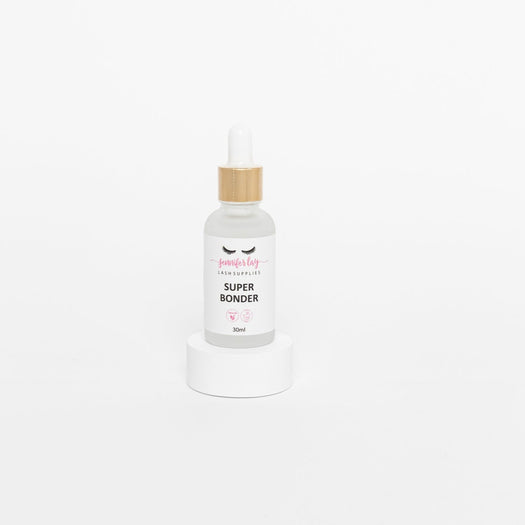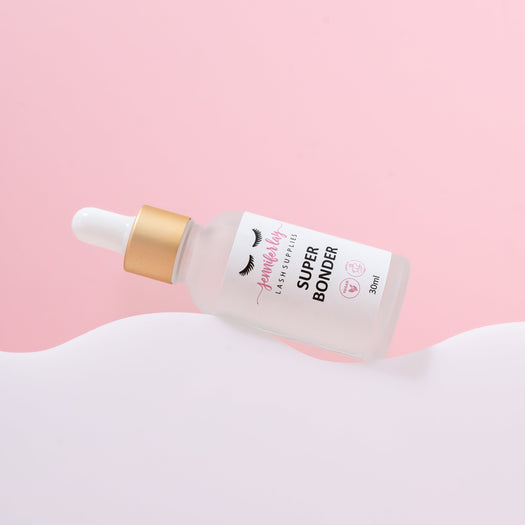 Description
Take your retention to the next level with our NEW Super Bonder!
As well as achieving maximum retention, super bonder aids with less irritation for the eyes. Once applied to the adhesive bonding points, wait 3 minutes before rinsing the lashes. No more waiting 24 hours for your clients to wet their lashes! 
Suitable for all lashes: classics, pre-mades, pro-mades and hand-made.
Our formula is vegan friendly and cruelty free!

How to use me:
After completion of eyelash extensions allow two minutes before using Super Bonder.
Apply one drop of our Super Bonder mix on a brush applicator of microfibre brush.
Carefully apply to the adhesive bonding points.
Rinse lashes three minutes after application.
If product gets into eyes flush with water for 15 minutes. If burning, itching or redness develops, seek medical advice.
Ingredients: Water, Propylene Glycol, Leucine, Citric Acid, Retinyl Palmitate, Sodium Chloride, Potassium Lactate, Phytic Acid, Sorbic Acid

For PROFESSIONAL USE only. Download our SDS here
Replace bottle every 6 months once opened.
Obsessed
Absolutely love! The product goes a long way so you only need tiny amounts to complete each set. I've noticed an improvement in retention since using this bonder. I can feel confident in rinsing my clients lashes and washing to help get rid of any fumes, because of the bonder.
Thank you for your review on our Super Bonder 30ml, Krystal! We adore that our product is apart of your lash routine and it is rising your confidence!
Thanks for your 5 star review Nancy! Xx
The bomb!!
I use it alongside my Your BFF adhesive and I always have clients raving about retention! They truely are the best combo 🥰
Thanks for your review Monique! So glad you love our Superbonder xx