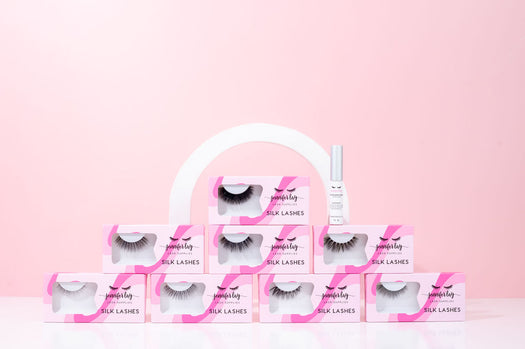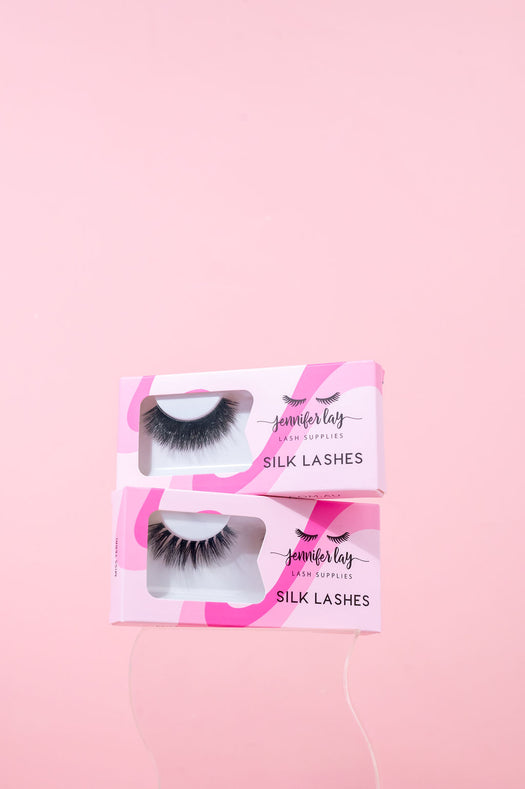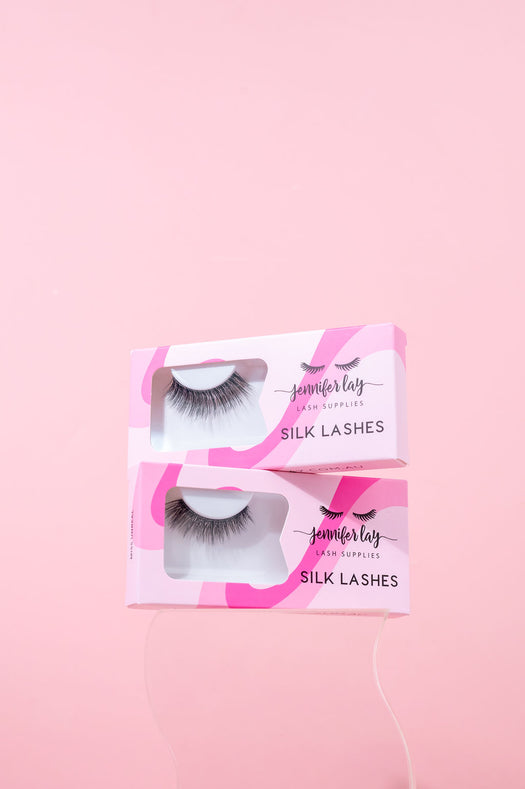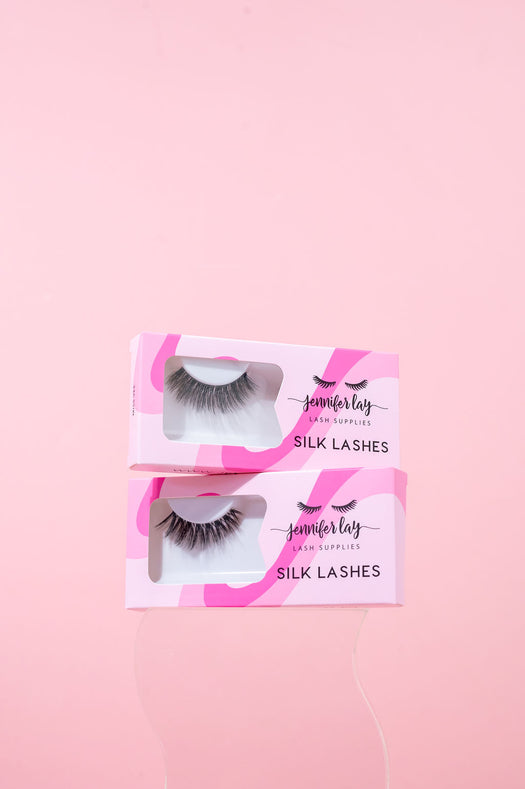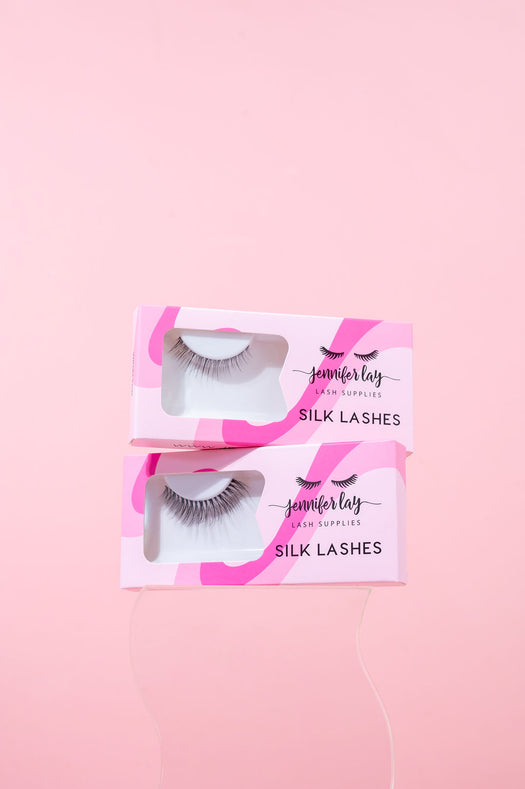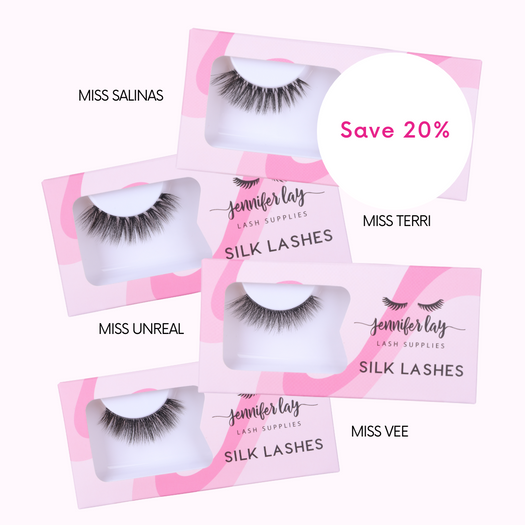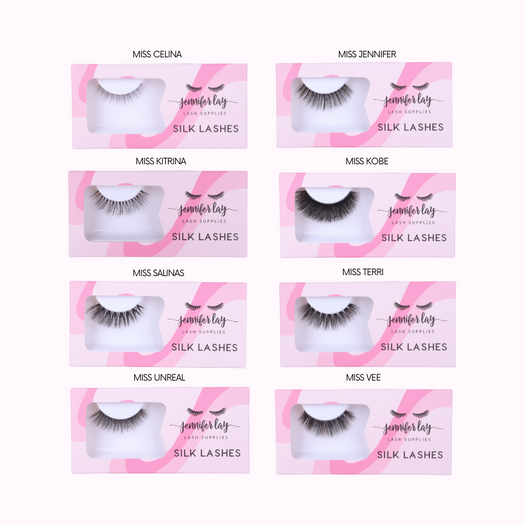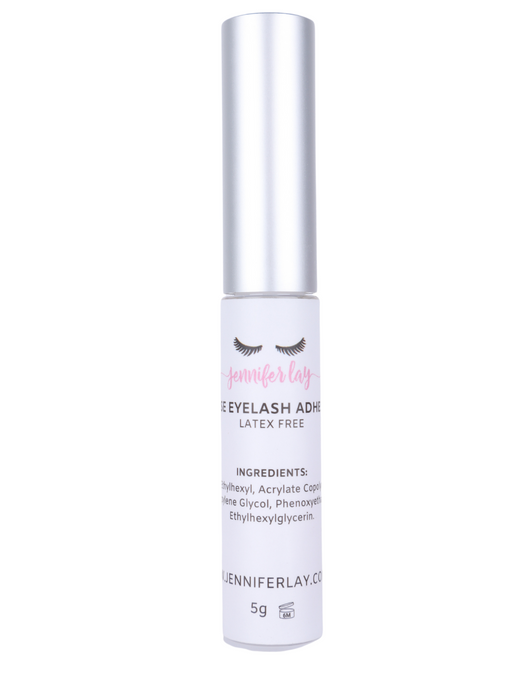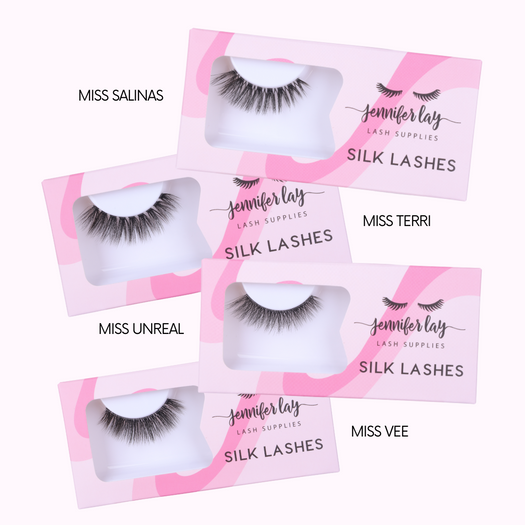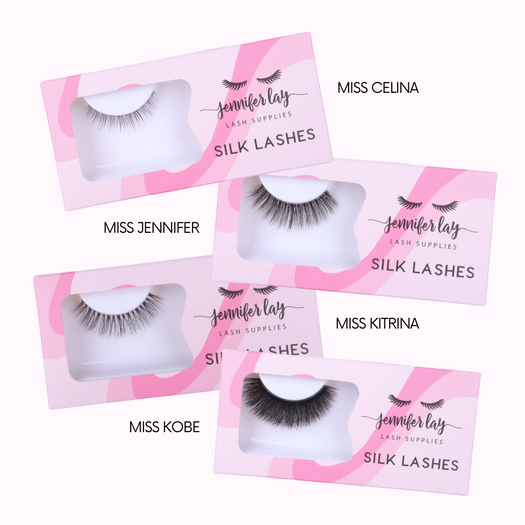 Silk Strip Lash Bundle Pack
$55.59
Regular price
$69.49
off
Description
PRE ORDER NOW! ORDERS WILL BE SHIPPED AFTER SEPTEMBER 19TH! 
 Our Strip Lash Bundle Pack includes one of each style:
- Miss Kitrina.
- Miss Celina.
- Miss Unreal.
- Miss Terri.
- Miss Salinas.
- Miss Vee.
- Miss Kobe.
- Miss Jennifer
Save 20% and receive a free full sized 5g adhesive with a purchase of our bundle packs.

Our new range are fluffy, vegan and cruelty free. No mink here!
You'll get up to 25 uses from a single pair.
All our strip lashes comes with a clear band for comfort and ease of application.
To get 25 uses from your pair of lashes care must be taken when removing lashes. Use tweezers and gentle remove excess glue after each use. 
Directions:
Brush the lash adhesive onto the lash band and wait 10-15 seconds for the adhesive to become tacky, once tacky apply the false lash to your lash line as close to your natural lash line as possible. Adjust lashes as needed as quick as possible.
Silk Strip Lash Bundle Pack
$55.59
Regular price
$69.49