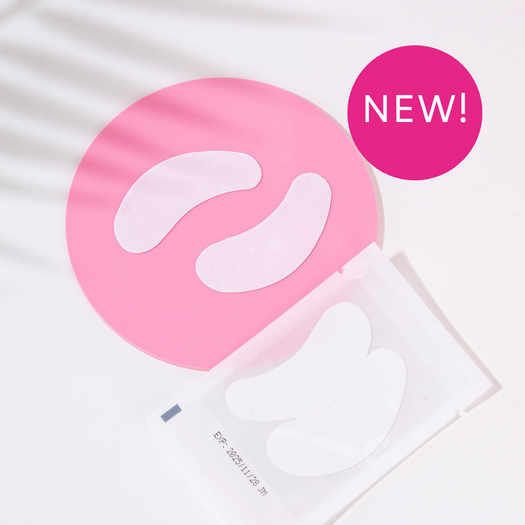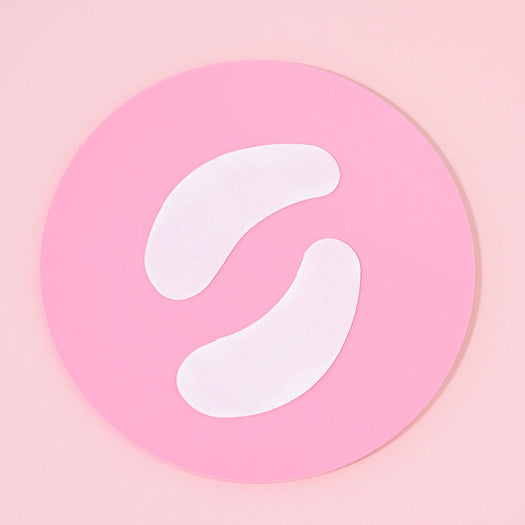 Silicone Under Eye Gel Pads
Description
Our latest arrival the disposable Silicone Under Eye Gel Pads can also be known as a 'Bio-Gel under eye pad'.
Here are some reasons of why you need some!
Hypoallergenic: This means they are less likely to cause allergies or skin reactions, making them suitable for sensitive skin.

Full white colour: The white colour of the pads makes it easier to see the lashes during various beauty treatments or applications.

Thinner than normal gel pads: Their thinner nature might make them more comfortable to wear and fit securely on the skin.

Matte surface: Easy to write on when mapping your lash sets.



Tacky but easy to adjust/remove: They have superior adhesion, ensuring they stay in place during application, even when your clients are talking or laughing. Additionally, they are oil-proof, meaning they will remain fixed in the designated position.

Suitable for all eye shapes: The shape of the pads is designed to fit all eye shapes, providing a secure and comfortable fit during use.

Ingredients: The ingredients are DIMETHICONE and ORGANOPOLYSILOXANE. These are used to give the pads their texture and properties. DIMETHICONE is a type of silicone often used in skincare products for its smoothing and protective qualities.

Not reusable: It's important to note that these pads are not designed for multiple uses and should be used immediately upon opening.

Storage: To maintain their quality, store these pads in a cool, dry place and avoid exposing them to direct sunlight, humidity, or heat.
50 pairs per pack
Silicone Under Eye Gel Pads
11/10
Best eye pads for every kind of client! Super sticky and gentle yet hold down those bottom lashes like it's life depends on it! Never using any other type ever again!
Hi Anastasia,
Incredible to hear you're loving our silicone eye pads!
JLL xo
Laugh test APPROVED!
These pads literally don't move! They are a more solid white giving the best visibility for those lashes and with only a few ingredients my girls an I have found them to be even less irritating!
The best under eye gel pads 🙌🏼
I love these under eye gel pads!!! I find that these stay so well under neath clients eyes even after they talk a lot during their appointment 🙌🏼