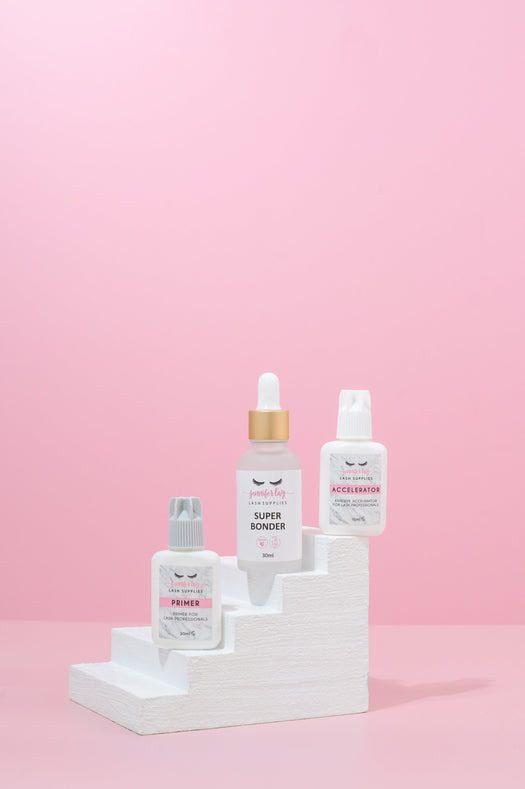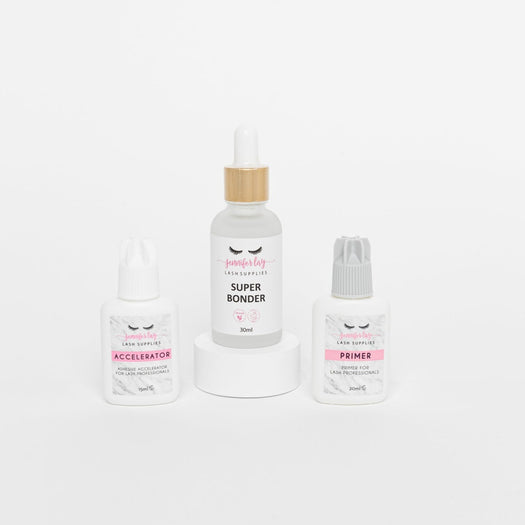 $88.28
Regular price
$104.05
off
Description
Save 15% with our Ready, Set, Go combo - Primer, Accelerator and Super Bonder!
Our Primer is great for clients with oily lashes and helps to remove oil, dust and sterilise the natural lashes before lash extension application. Learn more about our Primer here.
Our glue Accelerator will help speed up your adhesive and improve adhesive strength! Learn more about our Accelerator here.
As well as achieving maximum retention, our Super Bonder aids with less irritation for the eyes. Once applied to the adhesive bonding points, wait three minutes before rinsing the lashes. No more waiting 24 hours for your clients to wet their lashes! Learn more about our Super Bonder here.
Ready, Set, Go
$88.28
Regular price
$104.05