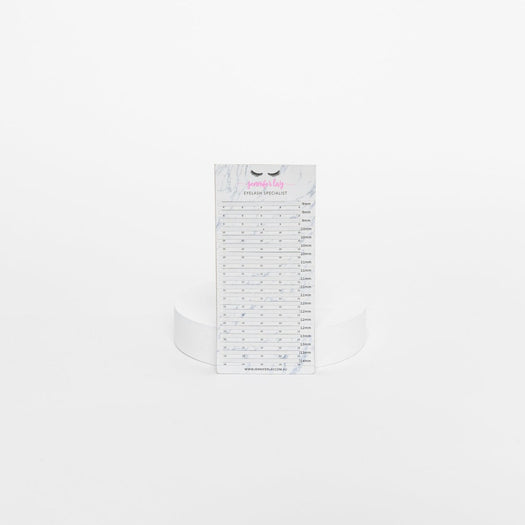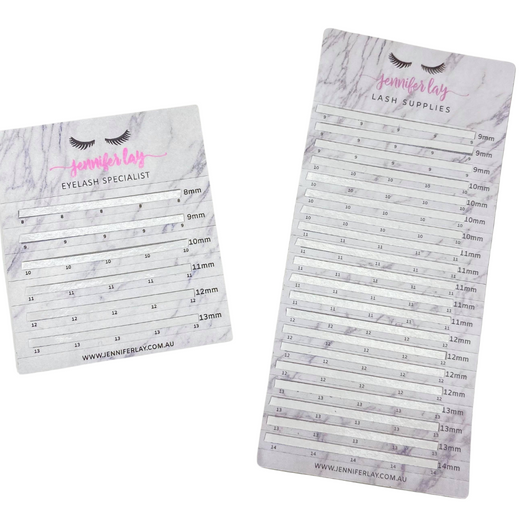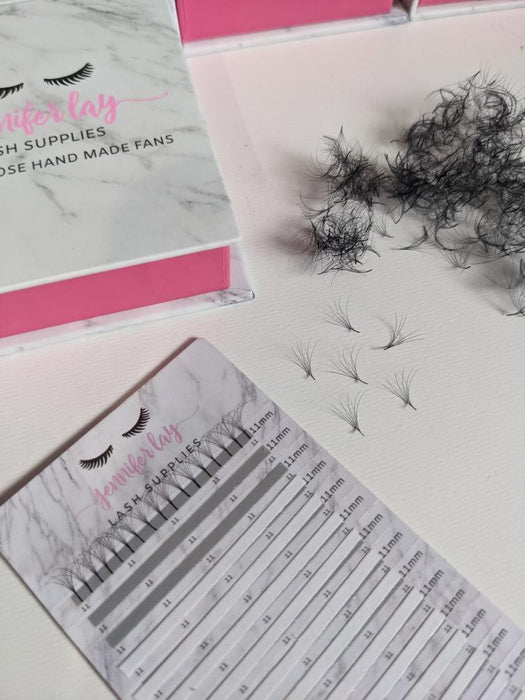 Description
How to organise your loose pro-made fans:

Peel sticker and organise your lashes on to the strip. 

Our Pro-Fan Cards come with foil backing.
Tip: Gently place lashes on sticky strip, do not push into the sticky tape as it is quite tacky. We recommend wearing gloves and gently run your fingers over the tape to remove some of the sticky residue.
Pro-fan cards available in:
Single length (all 20 lines).
Mini mixed card (6 lines).
Large mixed card (20 lines).
1 sheet per pack.

Beautiful
These are so so perfect for the loose pro-made lashes! So easy to use and lay them all out!