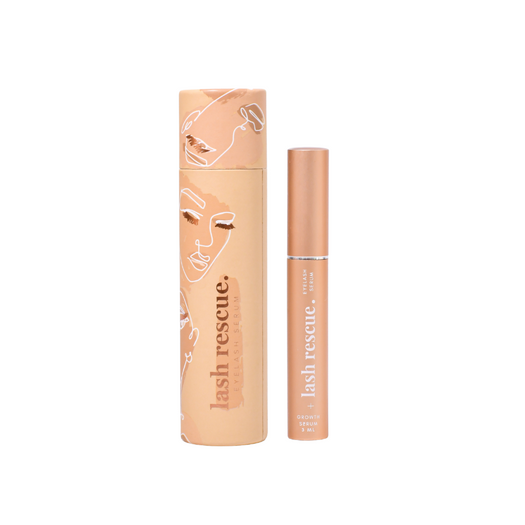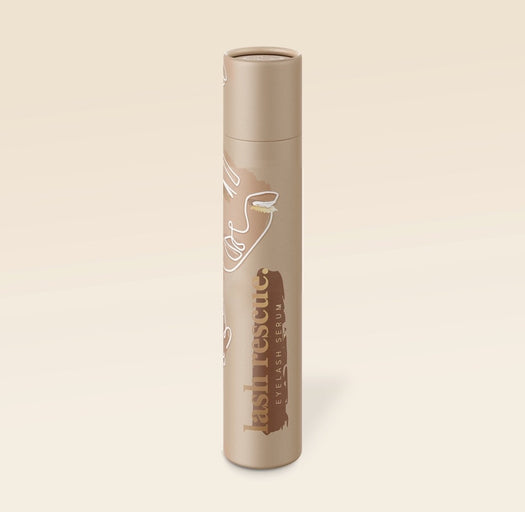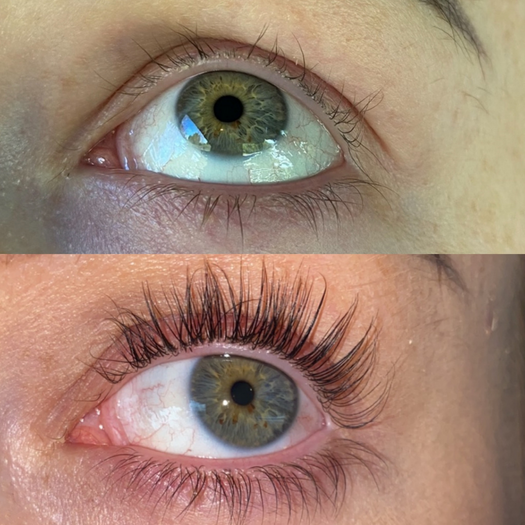 Description
A super powered growth serum made from all natural ingredients! 
Lash Rescue Growth Serum will assist in lengthening, thickening and volumizing your lashes as well as conditioning and restoring moisture.
HOW DO I APPLY LASH RESCUE? 
Apply lash rescue growth serum along the top lash line once a day, similar to how you would apply a liquid eyeliner. 
HOW LONG UNTIL I SEE RESULTS? 
Most users begin to see results in just 28 days of consecutive use, but the full results are at 8-12 weeks. For optimal results, use everyday. 

CAN I USE LASH RESCUE WITH EYELASH EXTENSIONS? 

Absolutely! It will actually assist in retention, as Lash Rescue works by slowing down the lash shedding cycle. It will also assist in the fullness of your sets as there are more lashes to lash. It is free of oil so will not break down the glue.
HOW LONG WILL A BOTTLE LAST FOR?
A 3ml bottle should last you 4-6 months. With Lash Rescue, only a small amount is needed. Applying once a day is sufficient.
WHAT ARE THE INGREDIENTS?
Lash Rescue is all natural, vegan & animal cruelty free.
Folium Isatidis extract, Platycladi extract, Nigella Sativa extract , Radix Polygoni Multiflori Preparata, Coral extract. 
CAN I USE THIS PREGNANT OR BREASTFEEDING?
Lash Rescue is an all natural product, however, prior to use we suggest to show your midwife or GP the list of ingredients for confirmation. This decision needs to be yours & your doctors. 
Ingredients Hyaluronic acid, Cucurbita Pepo Pumpkin Seed Extract, Nigella Sativa extract, Radix Polygoni Multiflori Preparata, Biotin & Purified Water. 
We contain no hormones, no hidden nasties and no prostaglandins.
Please refer to lashrescue.net website for directions and precautions, and always consult your physician prior to use.
Awesome delivery
I cannot give a statement about the actual product yet as I've only been using it for three days but was really happy with the delivery. The product arrived very fast and was packed with so much love and attention to detail.
I am excited to use Lash Rescue and hopefully it was not my last order from Jennifer Lay 😊
Hi Lea,
Thanks for your order and glowing review! We're so happy to her you had a great experience shopping with us and hope you're enjoying the Lash Serum!
JLL xo
Lash rescue
Really happy with this, after removing lashes they have picked up really well after using this serum daily over two weeks, trying to get my original length back and I'm almost there! ⭐️ very happy!
What a lovely review Joanne! We are SO glad that it is helping your lashes, we love it too xx
The best serum on the market!
My lash lady recommended this lash serum to me to help maintain healthy and strong lashes while having lash extensions and it helped my retention so much! Even without lash extensions, I can really see the difference the serum makes, my lashes are growing so much
Thanks for your review Jasmine! We agree - it is such a great lash serum!! Enjoy xo
Growth serum
Amazing shipping. The packaging was so cute and I appreciate the effort involved. Definitely recommend.
Thanks for your review Gab! We are so glad you love our packaging and our products xx