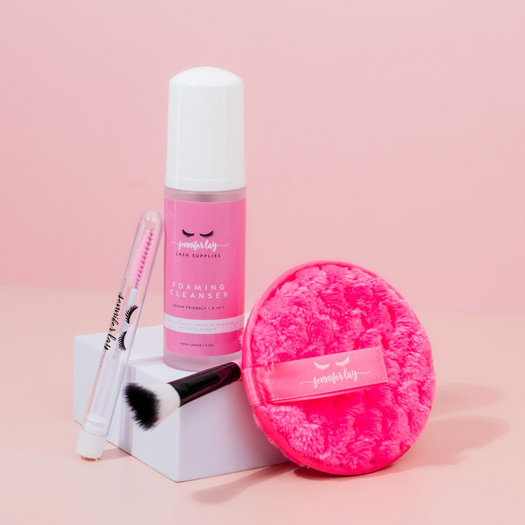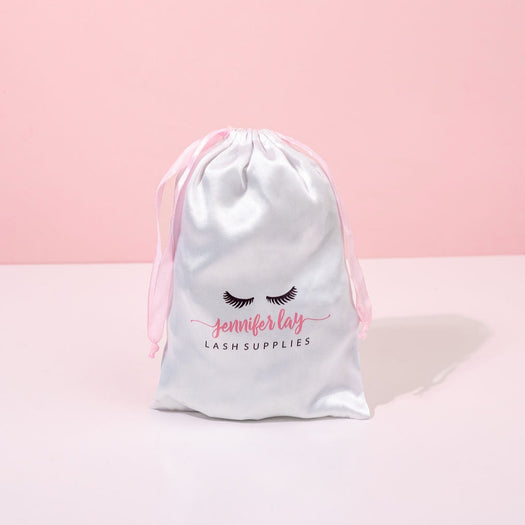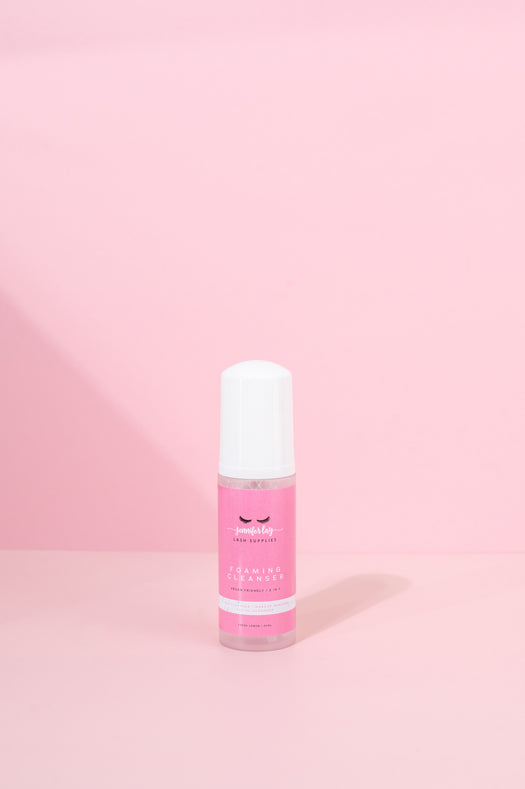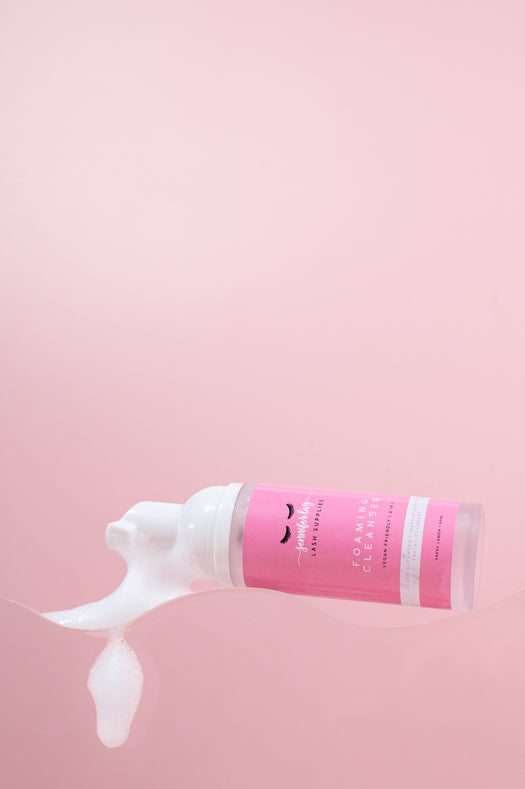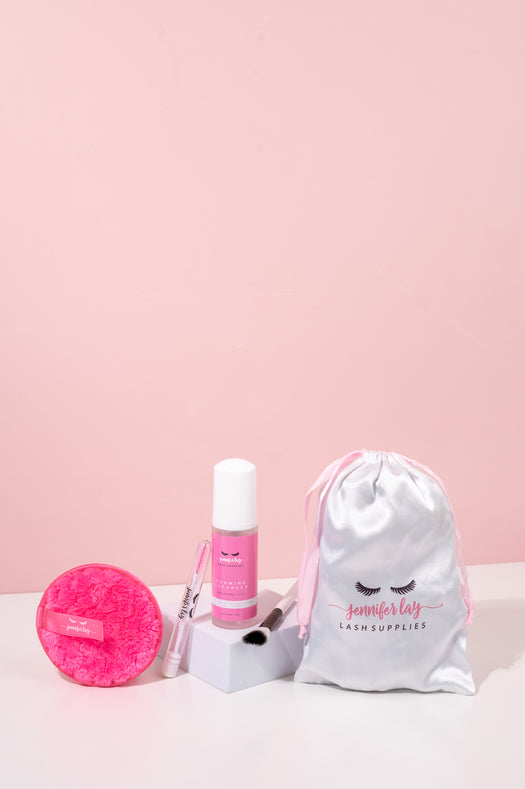 Lash Cleanser Aftercare Kit 60ML
Description
Keep your lashes squeaky clean with our new 3-in-1 Lash Shampoo - lash cleanser, facial cleanser & makeup remover.

Our newest formula is vegan friendly, lightly fresh lemon scented and gentle on the skin.
Includes:  60ml lash shampoo, flat cleansing brush, re-useable makeup remover pad, luxe lash wand*.
Our kits are packaged in a luxurious white silk bag. The perfect gift for yourself or a loved one.
*Luxe lash wand & flat cleansing brush colour may vary.

Ingredients: Water, PEG-80, Sorbitan, Laureate, Tetrasodium EDTA, Cocamidopropyl Betaine, Sodium Benzoate, Sodium Laureth Sulfate, P-Anisic Acid, Polysorbate 20, Citric Acid, Fragrance, Sodium.
Lash Cleanser Aftercare Kit 60ML