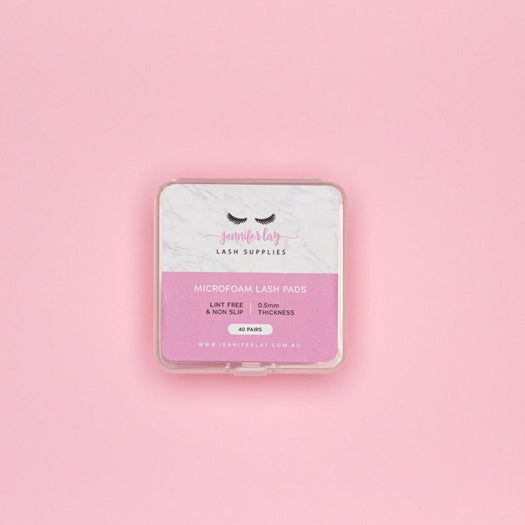 Description
Microfoam Lash Pads are your go-to for clients with sensitive eyes. Also great if standard eye pads move around a lot.
Ultra thin only 0.5mm thickness.
Will not glide around, no latex, no gel, no lint, hypoallergenic.
Tips for using Microfoam Lash Pads:
Using distilled water, wet the adhesive side of the eye pad prior to application.
Use the lint free applicator to evenly distribute the water across the entire surface. This will result in a gentler removal from the skin to surface.
Failure to apply water will result In higher resistance when removing the pad which may not be gentle on the skin.
Option: Use a nano mister on sticky side of foam lash pads before application.
40 per pack.
Ingredients: Polyvinyl chloride (PVC) foam and hypoallergenic, Pressure-sensitive, Acrylate adhesive.
Eye pads that do not move!
I love all the eye pads jen stocks but these have got to be my absolute favs! They do not move even on the most troublesome client and there perfect for my sensitive eyed clients! Amazing will def be buying more!
AFFORDABLE, EFFECTIVE & EFFICIENT
Having a fast pace salon, I just don't have the time to sit there and cut foam eyepads for clients. I needed something that is affordable, effective and efficient. I was so excited to see Jen create and stock this product in AUS with fast postage. I have received great feedback from my very sensitive clients claiming that they do not realise that an eyepad is there. Absolutely loving this product!!