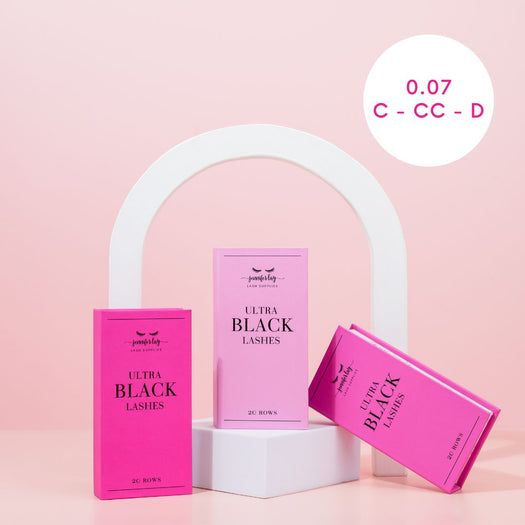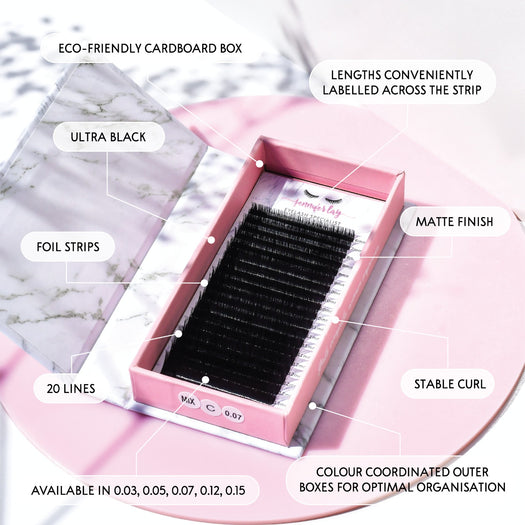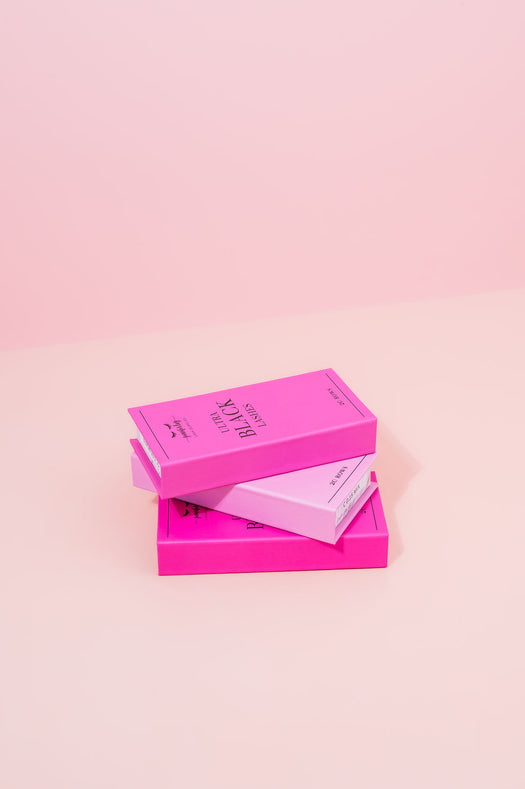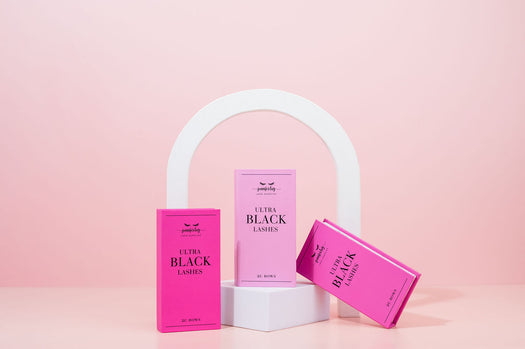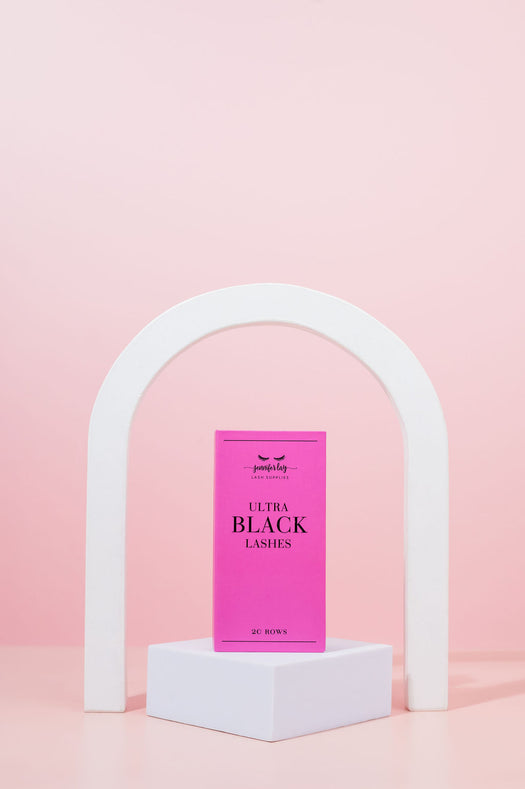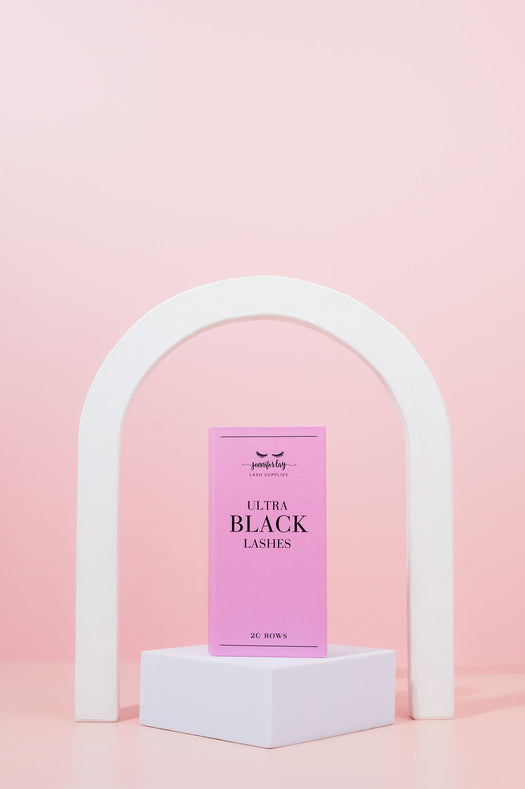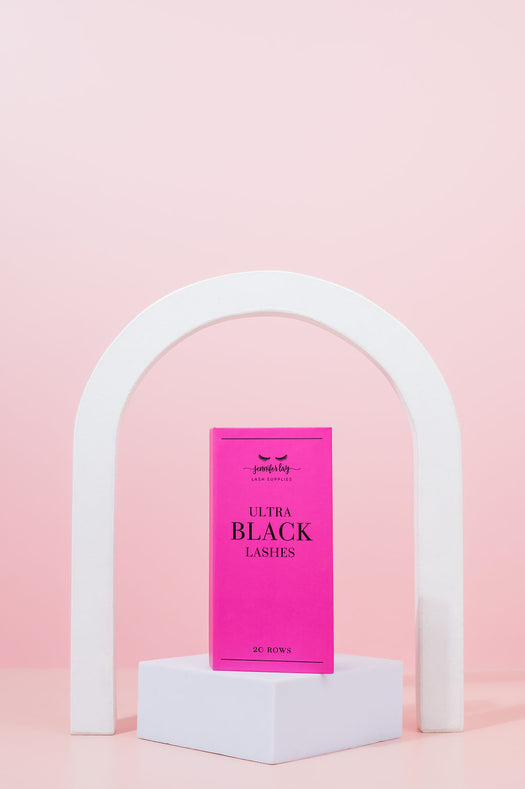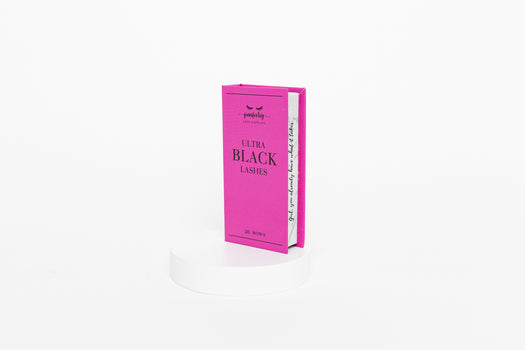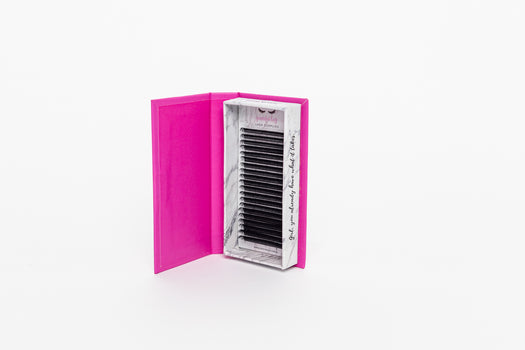 0.07 Russian Volume Lashes
Description
The darkest of black lashes created to perfectly mimic natural mink. Our soft, stunning lashes fan like butter and lift with the perfect base every time.
Our Ultra Black Lashes provide great flexibility while maintaining the perfect curl. Our lashes will help you to create fuller beautiful sets faster, that last longer. 
Each tray has been handcrafted using highest quality Japanese/Korean PBT fibre and carefully inspected to ensure complete integrity with every order.
All trays come with foil backed strips for mess-free peeling and are housed within a eco-friendly cardboard box.
Details:

Large 20 line mixed trays consist of sizes 9mm-12mm




9mm x3, 

10mm x5, 

11mm x6, 

12mm x6




Trays priced at $15.99 are only 6 lines
Genuine Japanese/Korean PBT fibres
True black colour with no blue or grey hue.
Available in 0.03, 0.05, 0.07.
2mm brown colour strip with optimal stickiness and fanning ease.
Foil strips for clean removal on lash tiles and easy peeling.
Lengths conveniently labelled across the strip.
Curl, weight & lengths labelled at the top and bottom of each box for easy organisation.
Colour coordinated outer boxes for optimal organisation.
Eco-friendly cardboard box.
Please review and ensure you have selected the correct lash products when finalising your purchase as we cannot accept lash returns for safety and hygiene reasons. Returns will only be accepted when there is a fault with the product.
0.07 Russian Volume Lashes
Very easy to use
Probably the best lashes ive used so far. Literally fans like butter, easy to pick up, no sticky residue like other companies ive tried and i love how it gives a jet black look and just has a really nice soft feel to it. I use these lashes for all my sets including classics and wispy spikes!
Honestly cant fault this product and has really changed my lash fanning game. Definitely worth the price and quality is amazing!
soft and buttery
HOLY MOLY this is still best lashes I've come so far. and I've tried nearly +30 brands. these 0.07 is so light and buttery, its a staple for me to create that 'wet mascara look', instead of using classic, I pick up 3-4 of these unfanned, or use this to create spikes for my whispy sets. thank you for making these! these are literally god send!